I have a dogmatic certainty: God is in every person's life. God is in everyone's life. Even if the life of a person has been a disaster, even if it is destroyed by vices, drugs or anything else—God is in this person's life. You can, you must try to seek God in every human life. Although the life of a person is a land full of thorns and weeds, there is always a space in which the good seed can grow. You have to trust God.
- Pope Francis
---
JOIN US!

Click here to download Caritas Dinner Details, Sponsorship Opportunities and Reservation Form
Or
Call 516-733-7028 for Tickets
---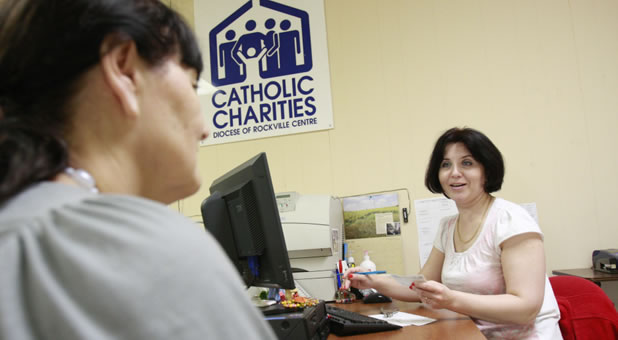 Catholic Charities is the grateful recipient of $20,000 grant from the Walmart Foundation. This grant, provided through Catholic Charities USA, will enable us to expand our efforts in Suffolk County to educate families about the Supplemental Nutrition Assistance Program (SNAP) and provide eligible families with enrollment assistance.
It is the mission of the Walmart Foundation to create opportunities so people can live better. It is the responsibility of the Walmart Foundation to make a positive impact in the communities they serve. They're passionate about helping people live better and we're happy to partner with them in this mission. For more information about the Walmart Foundation please visit their website at www.foundation.walmart.com.